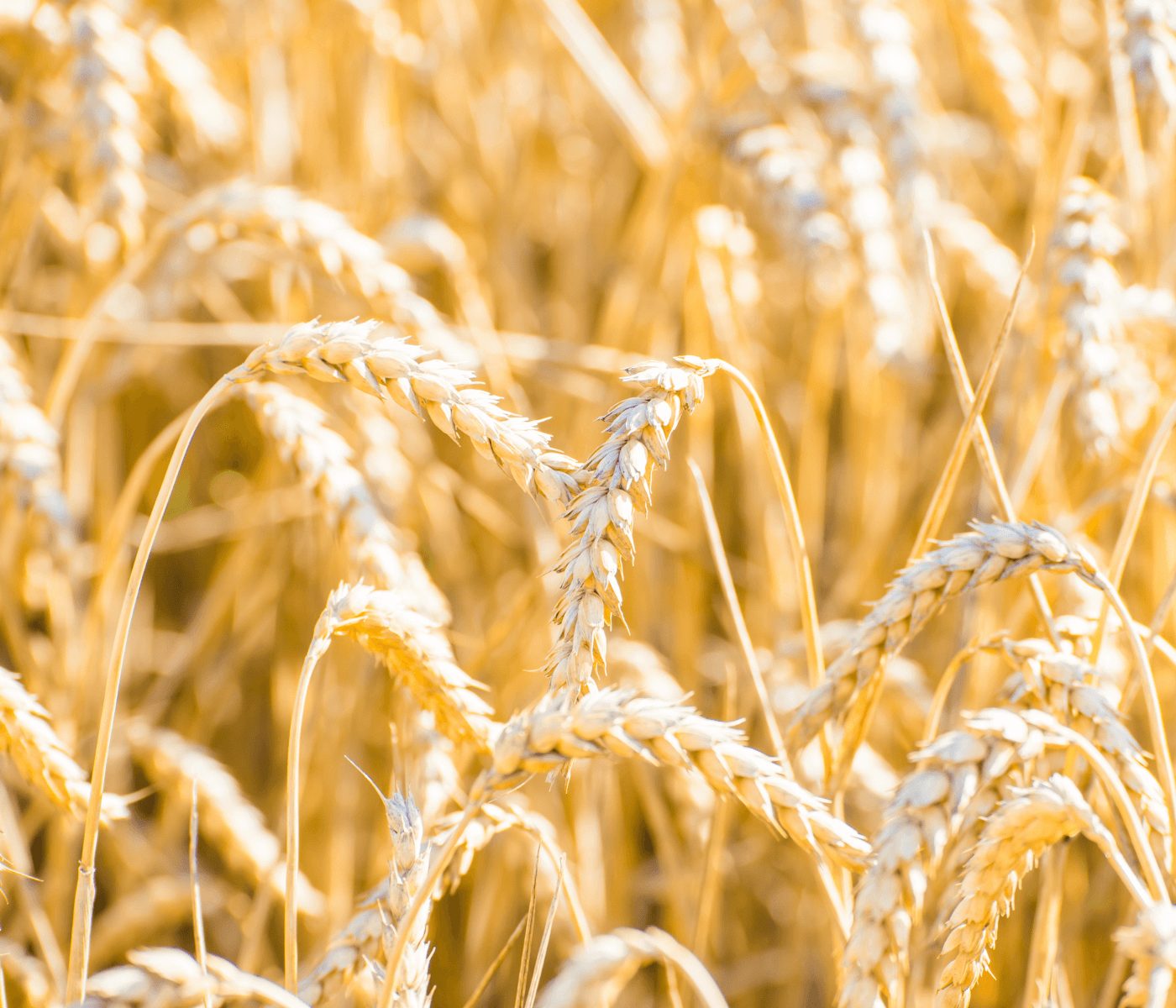 13 Feb 2023
FAO modifies its cereal production forecast for 2022/2023

FAO modifies its cereal production forecast for 2022/2023
The Food and Agriculture Organization of the United Nations (FAO) has adjusted its forecast of global cereal production for 2022/2023. The figure published on February 3 differs from that of December 2022 by 8.3 million tons (0.3%), now standing at 2,764.7 million tons.
There are multiple factors that explain this update. However, wheat harvests for Australia and Russia have been highly influential in FAO's predictions.
"The increase is mainly wheat-related and reflects upward revisions for Australia and the Russian Federation, which raised the forecast for world wheat production to 794 million tonnes and reinforced the expectations for a record production in 2022. As for coarse grains, world production was estimated at 1 459 million tonnes in 2022,moderately down compared to the preceding forecast in December and now 3.3 percent below the level in 2021." details the recent FAO report.
Despite this new adjustment, and the excellent numbers promised by the wheat harvest, the total values for the 2022/2023 harvest are still lower than those of the previous year. In which world cereal production reached a total of 2,810 million tons (1.7% higher).
Figure 1.  Production, use and stocks of cereals.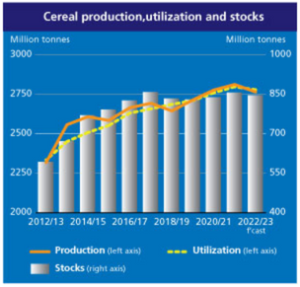 Winter wheat in the northern hemisphere is already mostly planted. According to the available data until now, the sown area is larger than in the previous period for almost all countries. Good cereal prices are one of the main reasons behind this increase in cultivated area. Just to cite an example, the planted area for the United States alone grew by 11% year-on-year.
As for cereal consumption, it is estimated that consumption levels will reduce by 19 million tons compared to the previous year. Which represents a 0.7% year-on-year contraction.
Table 1.  World grain market.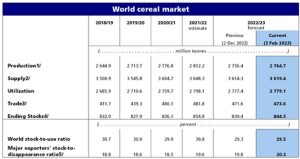 The recent FAO report has placed global cereal stocks at approximately 844 million tonnes. Raising the total number by 5 million tonnes compared to the values which were published during December 2022.