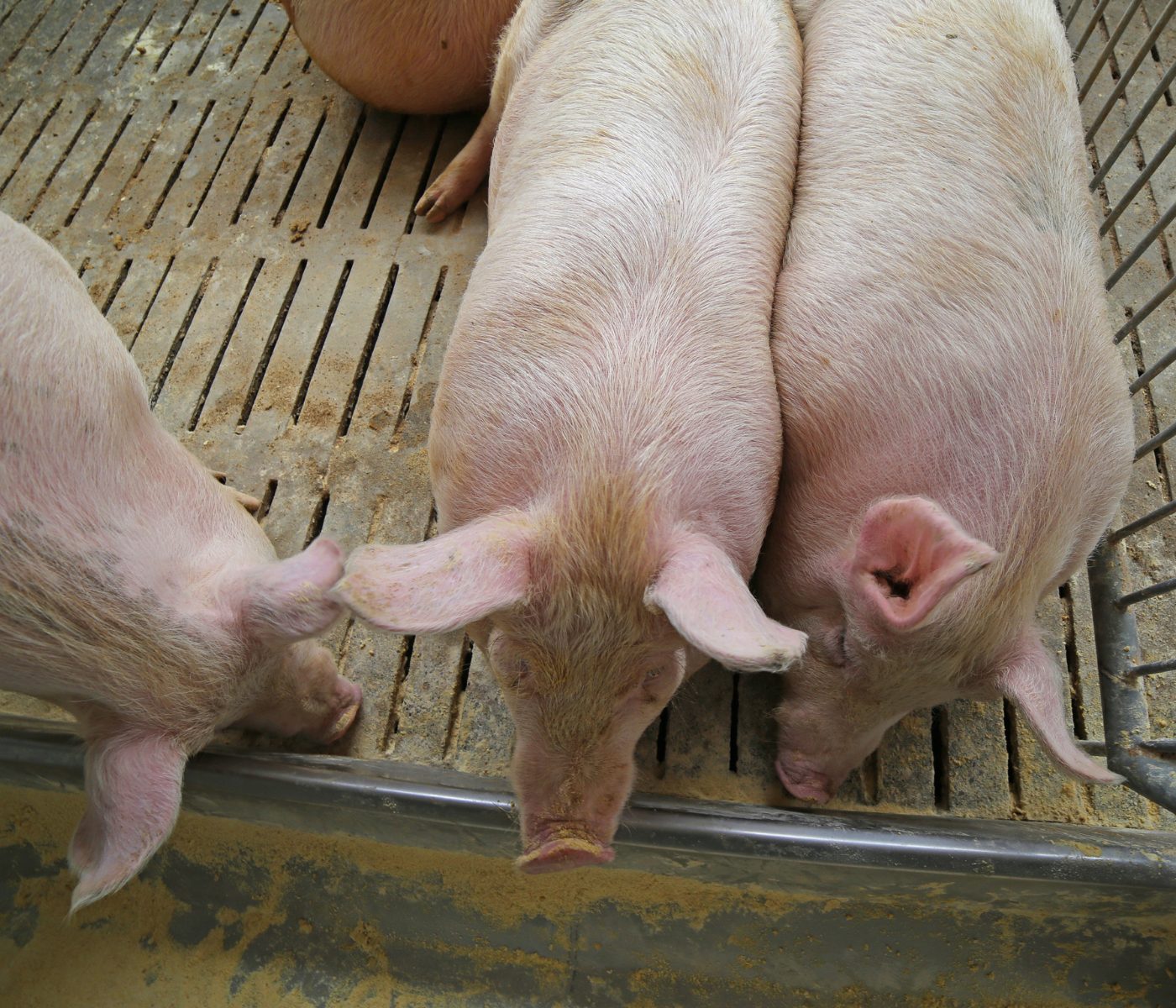 17 Jun 2022
Flavored feed used in sows increases production yields
Flavored feed supplementation during the final periods of gestation and lactation increases reproductive performance and the fecal microbiome of sows. Researchers found an overall positive effect on sows' feed intake and piglet yield with the use of this type of supplementation.
Increased feed intake in lactating sows could be beneficial for maintaining maternal condition, as well as for the growth of piglets. The use of food aromas as palatability enhancers and feed attractants to increase feed intake has been widely adopted in pig diets since the 1960s.
As is known, the performance of sows plays an important role in the entire pig industry's  productivity. Modern genetic selection towards higher growth rates and lean tissue gains, results in lower appetite in sows.  Which in turn causes negative effects on:
Capacity to maintain body weight
Body condition
Lactation performance of sows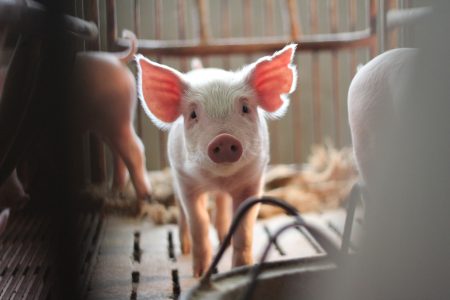 Lower feed intake during the lactation period results in lower milk production, which can limit piglet growth and development.
It is believed that the gut microbiota interacts with host cells through multiple mechanisms at different levels; regulating metabolism, immunity, and development.
The composition of the gut microbiota is affected by:
The stage of development
Physiological state of animals
Environmental factors
Nutritional composition
Pathogen infection
Antibiotic use
It has been reported that the gut microbiota undergoes noticeable changes during gestation and lactation, which can be translated to the developing fetus or newborn piglets through the placenta or breast milk, respectively. Recent studies indicate that the gut microbiota of sows plays an important role in the performance of sows and their offspring.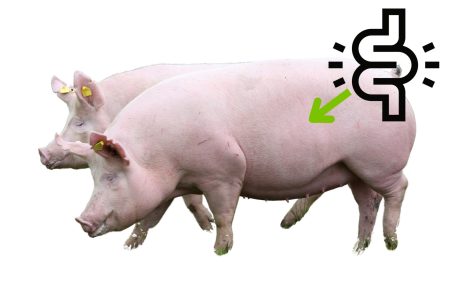 The modification of feed taste, through the use of palatability enhancers and feed attractants, has been widely implemented in pig production. However, apparently there is no previous research evaluating the effects of diet taste on gut microbiota. Therefore, researchers in the study mentioned below, found it necessary to determine the effects of flavor addition on the composition of the gut microbiome.
The experiment took place at the University of Agriculture of China.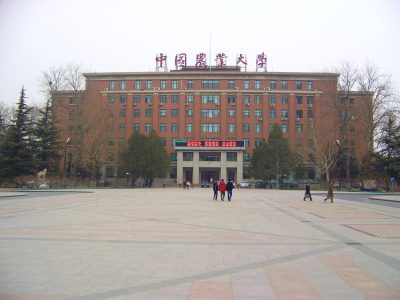 For this study, 20 Yorkshire sows (healthy) were artificially inseminated with semen from Landrace pigs and fed a basal diet of unsupplementented soy or supplemented with 1g of flavor/kg of diet (milk flavor). They were fed these diets from day 90 of gestation up until 25 days postpartum.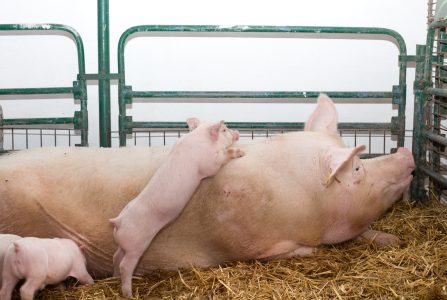 During gestation, sows were fed twice a day with a total of 2.7 kg/day of a gestation diet. They were then fed 3 times daily during lactation with a total of 1.5 kg/day of a lactation diet on day 1 and 2.5 kg/day on day 2.  From day 3 to 7 they were fed an additional 0.5 kg of feed each day, and then ad libitum from day 8 to 25.
Piglets were weaned and the reproductive performance and fecal microbiota composition of sows were analyzed.
Insufficient feed intake during lactation resulted in a reduced nutrient supply for milk production. This could limit piglet growth and development.  It was reported that the use of flavor compounds as palatability enhancers and feed attractants increased feed intake in sows. Therefore, showing a positive correlation with increased milk production and piglet growth.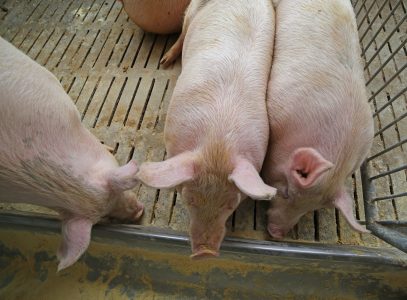 Flavored supplementation at a level of 0.1% within the maternal diet increase: sows' average daily feed intake, litter weight gain, and average daily piglet gains. This result is consistent with previous reports showing that flavor addition in maternal diet can increase average daily feed intake, dry matter digestibility, crude energy, sow crude protein, as well as average daily piglet gain.
At the end of gestation and lactation, sows undergo substantial immunological and metabolic changes. Increased metabolic load causes high systemic oxidative stress during specific periods.  Terrisporobacter is an anaerobic pathogen, whose increase contributes to higher oxidative stress. In this study, flavored feed supplementation in maternal diets decreased terrisporobacter abundance on day 100 of gestation. Indicating that the taste of the diet can contribute to reducing oxidative stress during gestation and improve maternal health.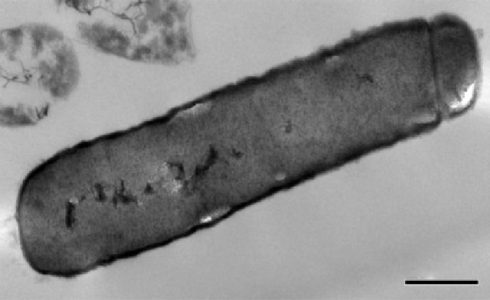 The number of potentially pathogenic bacteria from the genera Clostridium and Escherichia-shigella regularly associated with intestinal disorders, also decreased after the administration of flavor supplemented diets.  It has been reported that eugenol and butyric acid, 2 flavor components, could inhibit biofilm formation and attenuate the virulence of Escherichia or Clostridium.
Flavored feed supplementation in maternal diets during gestation and lactation increased:
Feed intake of sows during lactation
The average daily gain
Body weight at weaning
The weight gain of piglet litters.
This beneficial taste effect was associated with an increase in beneficial microbiota and a reduction of potentially pathogenic bacteria within the gastrointestinal tract of sows.