11 Mar 2022
Gaseous ozone for the treatment of mycotoxins in corn
Gaseous ozone presents itself as an interesting alternative to treat mycotoxin contamiantion in corn. The fungi Aspergillus flavus and Aspergillus parasiticus have become a serious concern related to food safety due to their ability to produce aflatoxins, which are toxic to humans and animals.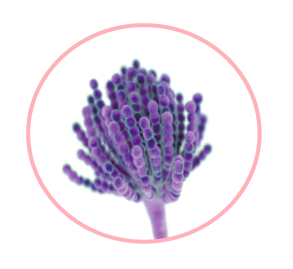 When animals ingest aflatoxins, these induce immune disorders, weight loss and affect their overall growth and productivity.
Several methods have been used to prevent and control fungal infections in corn during the post-harvest handling and storage period. The application of fungicides is one of the most common methods to control fungi in the crop as it is relatively inexpensive.
However, its chemical residue has a negative effect on both human and animal welfare.
Another alternative method to reduce fungal pollution while controlling aflatoxins in corn is the use of gaseous ozone.

There are reports of the efficacy of ozone in defeating microbes found in agricultural products, including bacteria, fungi, viruses, and fungal spores/bacteria.
Many studies have shown that gaseous ozone is quite effective in reducing fungal and mycotoxin contamination in grains. The penetration and adsorption of ozone depends on:

Previous studies reported that ozone could inactivate 96% of the fungal spores in barley (Allen et al. , 2003) and decrease 100% of Aspergillus sp.  and Penicillium sp.  in rice (Santos et al., 2016).
Amongst the advantages of ozone, is the fact that it leaves no residue and does not cause nutritional changes in the product.
TO CONTINUE READING

REGISTER

IT IS COMPLETELY

FREE
Access to articles in PDF
Keep up to date with our newsletters
Receive the magazine for free in digital version
REGISTRATION
ACCESS
YOUR

ACCOUNT
LOGIN
Lost your password?