12 Sep 2022
Post-weaning diarrhea in piglets. Reducing its incidence through nutrition
Post-weaning diarrhea in piglets, and how to reduce its incidence? 
The article Influence of the level of protein in the diet of pigs, mentioned the advantages of reducing the total content of crude protein in pig diets, without dwelling on a particular category.
This installment aims to review the benefits of reducing of the total amount of crude protein in  weaned piglets, without neglecting the adequate supply of amino acids.
At weaning, feed is modified from liquid form (milk) to solids, accompanied by environmental, morphological and microbial changes within the piglet's gastrointestinal (GI) tract. These changes are often associated with a high incidence of diarrhea during the post-weaning period.
Antimicrobial inclusion in feed has been widely implemented as an effective measure for the prevention of post-weaning diarrhea. However, the emergence of antimicrobial resistance sparked global concern regarding the negative effects associated with subtherapeutic antibiotic use. As a result, a ban on the use of antibiotics in feed was introduced in Europe in 2006 while the World Health Organization (WHO) published its Global Action Plan on AMR in 2015.
Therefore, it is essential to look for alternative nutritional strategies that help prevent post-weaning diarrhea. One of these is the reduction of crude protein (CP) in weaned piglets' diets. Considering that undigested proteins and amino acids found within the small intestine are fermented by intestinal microbiota and this scenario leads to the onset of diarrhea.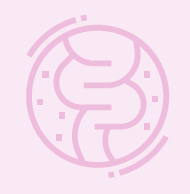 Numerous metabolites are produced from protein fermentation within the large intestine. Such as: branched-chain fatty acids, sulfur-containing bacterial metabolites (such as methanethiol, hydrogen sulfide), aromatic compounds (phenolic compounds, indolic compounds), polyamines and ammonia.
TO CONTINUE READING

REGISTER

IT IS COMPLETELY

FREE
Access to articles in PDF
Keep up to date with our newsletters
Receive the magazine for free in digital version
REGISTRATION
ACCESS
YOUR

ACCOUNT
LOGIN
Lost your password?