26 Sep 2022
Feed Mycotoxin Detoxifiers Market Overview
Feed Mycotoxin Detoxifiers Market Overview
 Mycotoxin neutralization through the use of adsorbent substances presents a potential alternative to deal with a major food security problem.
According to data provided by FAO, more than 25% of agricultural production is contaminated by mycotoxins. In the US alone, this represents economic losses of around one billion euros a year.
In addition to this, large quantities of basic food products are spoiled by mycotoxins: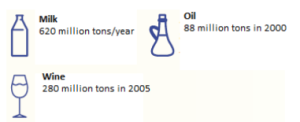 As a result, many countries have adopted severe regulations to limit mycotoxin exposure. This has had an impact on crop and animal markets.
Mycotoxins are toxic alkaloid compounds, produced by fungi belonging to the following groups: Aspergillus, Fusarium, Penicillium, Claviceps and Alternaria (Jaynes et al., 2007;  Huwig et al. , 2001).

Potential boosters and obstacles within the mycotoxin detoxifiers' market
Under this scenario of growing concerns and greater awareness the market for feed mycotoxin detoxifiers has experienced significant growth. Harnessed by a greater focus on animal health, and the need to improve animal feed quality as a means to assure high safety levels in animal products. A growing awareness amongst farmers in regards to the benefits associated with the use of mycotoxin detoxifiers as feed additives in livestock production has also been a driver for such growth. Considering the importance of livestock production in a world with rising population levels.
However, the use of inorganic absorbents with their potential environmental hazards, the need to establish precise mycotoxin indicators, and limited availability in analytical techniques for determining mycotoxin prevalence amongst producers, represent an obstacle for the mycotoxin detoxifiers' market. Therefore, such issues must be addressed in the short term if the different players within the market really want to exploit the commercial potential behind these products.
Classification criteria according to animal species, product type, and industry where they are employed
The feed mycotoxin detoxifiers market has been classified on the basis of animal type, product type and end user.
Based on animal type, the feed mycotoxin detoxifiers market is segmented into the following:
Poultry
Ruminants
Pigs
Pets
Fish
Horses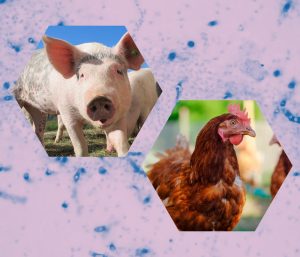 Based on product type, the feed mycotoxin detoxifiers market is segmented into the following:
Mycotoxin Binders
Clays
Enzymes
Mycotoxin Modifiers
Yeasts
According to a report published in Market Research Future, the binders category is expected to develop the most throughout the 2021-2030 period. Due to the to the ability of binders to inhibit mycotoxin absorption by adsorbing toxins to their surface.
Based on end user, the feed mycotoxin detoxifiers market is segmented into the following:
Aquaculture Industry
Integrators
Feed Manufacturers
Farmers
Home-mixers
   Mycotoxin Detoxifiers market outlook according to geographical  regions 
Depending on th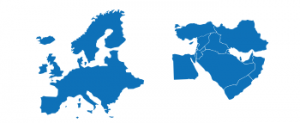 e geographic region, the mycotoxin detoxifier market is divided into seven key regions: North America, Eastern Europe, Latin America, Western Europe, Japan, Asia Pacific, and Middle East & Africa. North America dominates the feed mycotoxin detoxifiers market due to its high consumption of poultry products. With a better a more widespread understanding amongst farmers regarding the use of these types of feed additives. This region also holds significant players within related industries.
Asia holds great potential with rising meat consumption along with local meat production. Which has lead to growing consumer demands for quality food, increased awareness related to food safety, as well as greater individual purchasing power in regards to meat derived products.  Therefore, there is a steady growth of the animal industry within these regions.
Final market overview and forecasts
The income associated to the mycotoxin detoxifiers' market is expected to have an elevated growth rate in the next five years. Considering the fact that these types of products have the capacity to mitigate mycotoxin contamination in animal feed and its associated health hazards producers will be more prone adopt mycotoxin detoxifiers as feed additives in livestock. Aiming to maintain good sanitary levels as well as high product quality. Meeting a worldwide growing demand for better quality in meat and other processed foods.
Increasing livestock populations, as well as growing initiatives associated with higher animal welfare standards, are factors that can also accelerate the market revenue growth of feed mycotoxin detoxifiers in the upcoming years.

In regards to product type, binders are anticipated to grow the fastest out of the different available products. This can be explained by their capacity to prevent mycotoxin absorption within the animal's GI tract by adsorbing toxins to their surface.
Meanwhile in regards to production animals, poultry holds the largest share within market forecasts for feed mycotoxin detoxifiers. This is mainly due to rising consumer demands for poultry meat and the high prevalence of aflatoxins found in poultry feed. These account for negative impacts on body weight gain and are a main driver of the growing demand for mycotoxin detoxifiers in the poultry industry. This trend is expected to stay the same within the foreseeable future.